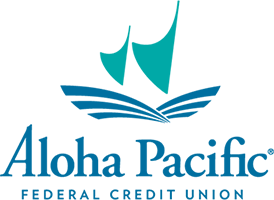 Dear Valued Member,
We are writing to inform you about the permanent closure of both Diamond Head and Kalaeloa Hawaii National Guard Credit Union branches. It was a difficult decision, but a necessary step in our efforts to streamline the operations of Aloha Pacific FCU as a whole.
With the branch closures, Hawaii National Guard CU will be fully merged with Aloha Pacific FCU as of June 12 (updated to June 30). We want you to know, since we closed the branches on March 25 in response to the COVID-19 pandemic, that all HNGCU staff are already filling other roles in APFCU departments. We are grateful for their dedicated service to HNGCU members.
We apologize for the inconvenience the branch closures will cause. The decision was not made lightly, as we have great respect and admiration for the Hawaii National Guard, its service to the community and the proud legacy of its credit union. It is our great honor to continue to serve HNGCU members.
As always, you have complete access to APFCU's Oahu, Kahului, Kekaha and Henderson branches, and all products and services, including the ATM network, online and mobile banking. You can use your existing HNGCU debit and credit cards and checks without interruption. We are making every effort to minimize the impact this may have on HNGCU members.
The hngcu.com website will remain online until June 30. Information can then be found at alohapacific.com after that date.
Thank you for your understanding and support, and for being a member. We look forward to the privilege of serving you for many years to come.
Mahalo,
Vince Otsuka
President & CEO
Aloha Pacific Federal Credit Union
Jozet "Josie" Yoshitake
Regional Manager
Hawaii National Guard Credit Union

Here are a few more details about the branch closures.
Frequently Asked Questions
Will any products and services change for HNGCU members?
No. Please continue to use your existing HNGCU checks, debit and credit cards. However, once the checks run out and/or the cards expire, they will be replaced with APFCU checks and cards.
You will continue to have full access to all products and services offered by APFCU, including online banking, the mobile app, credit cards, online loan application and more.
What about the hngcu.com website?
The hngcu.com website will be turned off on June 30. After June 30, please go to alohapacific.com to log on to online banking and for current updates and offers.
What will happen to the quarterly Shareowner newsletter?
Update: We are publishing a final Shareowner newsletter in July, to be included with your account statement.
Where are the nearest APFCU branches?
You can always go to alohapacific.com/locations or search the APFCU mobile app to find the branches, ATMs and shared branches nearest you.
If you frequented HNGCU's Diamond Head branch, the nearest APFCU branch is in Kaimuki, at 3625 Harding Avenue, across from the public library.
If you frequented the Kalaeloa branch, the nearest APFCU branch is in Kapolei, at 1001 Kamokila Boulevard, Suite 104, across from the police station.
Kaimuki and Kapolei branch hours are:
Monday-Thursday: 9 am - 5 pm
Friday: 9 am - 6 pm
Saturday: 9 am - 2 pm